Episodes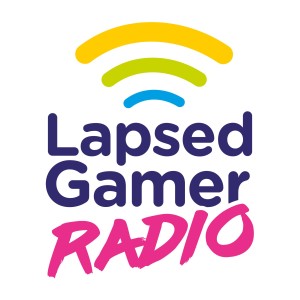 Tuesday Feb 08, 2022
Tuesday Feb 08, 2022
Our resident Sonic the Hedgehog expert Adam is here to drag Mark, Andy, and Chazzee kicking and screaming through the 2020 live-action cinematic debut of everybody's favourite chilli-dog guzzling spiny blue mammal. ROCK-CONNISANCE!
You can find additional content by us over on the LGR website at www.lapsedgamer.com and you can get in touch with us via Twitter @lapsedgamer
You can also see our videos over on YouTube at http://www.youtube.com/channel/UCAGtlQOKR97vqxhyXekAVwg
Our streams can be seen at Twitch.tv/LapsedGamer
The Lapsed Gamer Radio Team created this episode. Edited by Mark Hamer
Original LGR themes, FX and music cues created and composed by Mark Hamer.
Theme tune from the Sonic the Hedgehog animated series (1993-1994) composed by Michael Tavera and performed by Noisy Neighbors, all rights reserved by Disney Media and Entertainment Distribution.
You can stream or directly download our episodes via our Podbean homepage https://lapsedgamerradio.podbean.com
If you're enjoying our content, please subscribe to and review Lapsed Gamer Radio on Apple Podcasts.