Episodes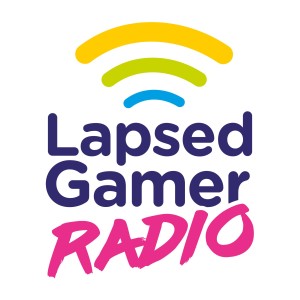 Monday Apr 11, 2022
Monday Apr 11, 2022
We're finally here, 200 episodes! Back in 2017 we did a quiz and enjoyed it so much we waited 5 years to do it again. So join us as quizmaster Adam "Duck Hunt" Ducker takes Andy, Chazzee, Mark, and Nick through some classic quiz rounds, including: Play Your Carts Right, Things The Missus Says, Name That Tune, and many more. 
You can find additional content by us over on the LGR website at www.lapsedgamer.com and you can get in touch with us via Twitter @lapsedgamer
You can also see our videos over on YouTube at http://www.youtube.com/channel/UCAGtlQOKR97vqxhyXekAVwg
Our streams can be seen at Twitch.tv/LapsedGamer
The Lapsed Gamer Radio Team created this episode. Edited by Mark Hamer
Original LGR themes, FX and music cues created and composed by Mark Hamer.
Quiz theme tune courtesy of Waderman - Music for content creators
You can stream or directly download our episodes via our Podbean homepage https://lapsedgamerradio.podbean.com
If you're enjoying our content, please subscribe to and review Lapsed Gamer Radio on Apple Podcasts.